Meshilut: The Movement for Governability and Democracy משילות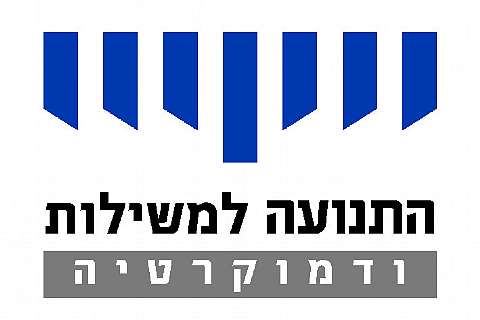 The primary objective of Meshilut is to restore the essential balance of powers between the Judiciary and the Legislature (the Knesset) by proposing further checks and balances to the current Israeli system. Meshilut works to strengthen democratic components of proper governance in the State of Israel by addressing the critical issues of majority rule, the rights of the individual and the fairness of government and its transparency.
Meshilut monitors, researches and promotes reforms in Israeli policy to allow for true majority rule and to promote Israel as the nation state of the Jewish people. Meshilut believes that only through transparency and accountability within the courts and Attorney General's office will Israel's unelected officials will be able to promote and insure individual rights and prevent corruption, without undermining Israel's Jewish character.
With numerous appearances before over 20 Knesset committees Meshilut has promoted important motions for the national legislative agenda both in Knesset committees and in the plenum. Meshilut has initiated draft laws working together with Ministers and MKs and has successfuly blocked adverse legislation.
More than 15 position papers, studies, and reports were produced by Meshilut's lawyers, research teams, interns and volunteers, bringing to the forefront fascinating conclusions targeted at improving both governability and democracy in Israel. The fruits of this labor have been brought to the attention of members of the Knesset, academia and media and the genral public.
Meshilut has conducted meetings with dozens of Knesset members from both the coalition and the opposition, holding productive meetings with many cabinet members as well. In these meetings, the staff of Meshilut has highlighted the soft spots where governability is being challenged, we presented elected officials with initiatives to solve these challenges with proposed long-term solutions.
Meshilut's legal team has worked on 100 individual legal cases of national import. Its legal team has dealt with appeals to cabinet members and senior officials, in the Ministry of Justice and Treasury, and has filed complaints with the Commissioner for Citizens Complaints and State Comptroller due to senior officials overstepping their bounds.
Meshilut's continued work is essential in securing Israel's Jewish and Zionist character today and for future generations to come.