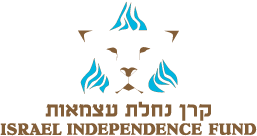 Make a donation now.
Dear Friends,
Please consider this a personal appeal. Every penny will go towards essential emergency needs.
We are approaching the incomprehensible…close to 1,200 Jews slaughtered…entire families slaughtered in cold blood…scenes that can only be compared to the Shoah.
300,000 reservists have been called up. Communities across Israel, in the Galilee, the Negev , in Judea and Samaria, in Israel's mixed cities are more exposed than ever before.
We need your help and need your help as we've never needed it before.

Join us!
Your details have been submitted successfully
Your details are already in our system
There is a problem with the details you entered. Please try again.
We Support
IIF proudly supports the following initiatives and organizations: